Phosphorus GA Meeting
24th - 28th May 2009, Jurata (Poland)
Accomodation cost
Partners have to directly fill the hotel form (download form) and send it to the hotel to book the rooms that are already blocked under the name of Phosphorus. Prices include: buffet breakfast, tax, swimming pools and sauna, car parking.

Rates per night and per room.

Prices in euros are converted rate of 17-04-2009 and the price 1EUR=4,14PLN.
Double room of individual use:
350PLN (~85€)
Double room for 2 people:
400PLN (~97€)
Apartment for 2 individual use:
500PLN (~121€)
Apartment for 2 people:
550PLN (~133€)
The hotel contact details information:
Bryza Sp. z o.o.
Miedzymorze 2
84-141 Jurata
Tel: +48 58 67 55 441
Fax: +48 58 67 55 430
Arrival and Transportation
There will be a free airport transfer service between Gdansk Lech Walesa Airport (GDN) and Hotel Bryza in Jurata.
View
Phosphorus GA Meeting, Jurata 2009
in a larger map
Trips & events
Meeting place
Bryza Hotel is the ideal place for business meetings, organizing conferences and integration parties. It is situated on the beach in Jurata, a renowned seaside resort on the Hel Peninsula. Hotel Bryza offered conference room for up to 120 people which can be divided into two smaller. It is fully equipped in technical resources e.g. projectors, screens, flipcharts etc. A rich resting and recreation base are a great motivation to hard work and deserved rest after work.

More info about hotel:
http://www.bryza.pl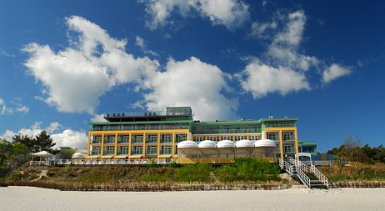 Hotel SPA Bryza - meeting place
Gdansk Oldtown tour (26.05)
We take boat tour from Hel to Gdansk. Walking in Gdansk and getting to know its history etched in the monuments will give many magical moments and true emotions. Gdansk is a pearl of bourgeois architecture, boasting beautiful houses and a unique market. It is a world of cosy streets and historical churches. These are also perfectly preserved fortifications, ranked among the biggest in Europe, and interesting harbor architecture. We take apart in sightseeing of The Polish Maritime Museum in Gdansk, and in the end we will join in polish-cuisine Dinner in "Harbor" restaurant.

More info about Gdansk:
http://www.en.gdansk.gda.pl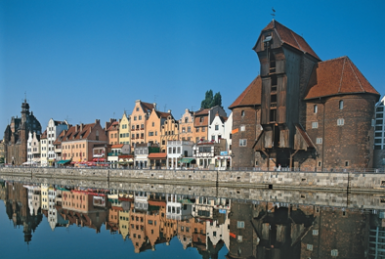 Gdansk
Malbork Castle tour (27.05)
At the beginning of the 1380s the Teutonic Knights started building a castle which they referred to as St. Mary's Stronghold (German Marienburg). In just under 30 years they had raised a quadrangular convent building complete with chapel, chapter house, dormitory, refectory, an enclosed courtyard and a bailey situated to the north. A long, high gallery was built leading from the south-west corner to the Danske or sewage-tower, which was also used for defence purposes. On the Malbork Castle tour we will sightsee the Castle walls and all permanent exhibitions e.g. The Office of the Grand Master, The History of the Church, The architectural transformations of the Malbork Castle etc. We will end the afternoon during dinner in the gothic castle restaurant.

More info about Malbork Castle:
The Malbork Castle Museum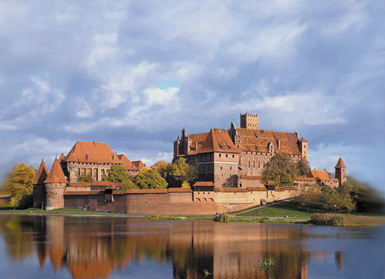 Malbork Castle
Conference cost
Cost of GA Participant:
450€
Companion person:
100€
(This cost includes: meeting rooms, coffee breaks, lunches, dinners, bus transport and activities for the whole GA meeting duration)
Please find invoice template
(to be paid by Bank transfer)
Account owner:
Instytut Chemii Bioorganicznej PAN
IBAN number:
PL 12 1090 1362 0000 0000 3602 2371
Bank name:
BZ WBK 6 O/Poznan
BIC (SWIFT) code:
WBKPPLPP
* Please specify Ref: "GA Phosphorus Jurata 2009" and the full name of the participant on the bank transfer and send a transfer receipt to elizab@man.poznan.pl or juszczyk@man.poznan.pl
Payments should be made in EURO and without charges to the beneficiary, so all bank charges must be paid by the participant.